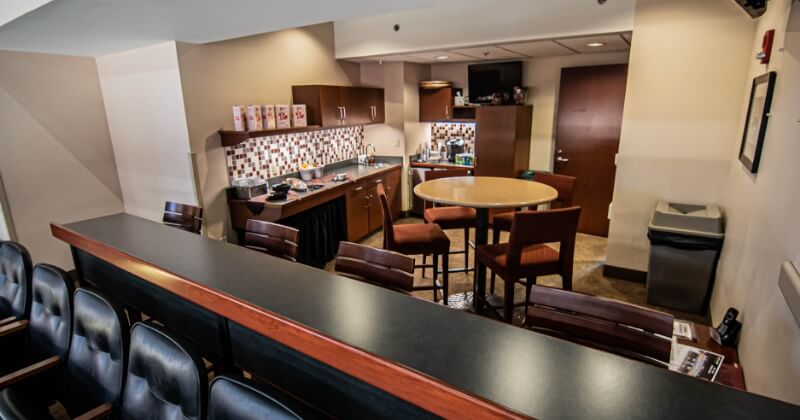 Get In Touch
For more information, contact Jordan Lockhart, Group Sales Manager.
Host your customer, clients, family or friends in a suite at the next Hershey Bears game and enjoy a premiere VIP environment complete with the best seats and amenities.
Suite Rental Information
22 tickets to the game (13 premium theatre-style cushioned seats, 4 barstool-style seats, and 5 standing room only tickets)
Suite Holder Parking - 6 parking passes for Suite Parking Lot
Private Suite Holder Entrance
Private Suite Concourse
Wet Bar and Catering Service available
In-Suite TVs
Prices do not include food and beverage
Additional parking passes are available
Suites that are available for rental on a game-by-game basis are Suites 2, 39, and 40
Suite Rental Pricing and Disclaimers:
1 Suite: $2,150.00 per suite
2 - 4 Suites: $2,100.00 per suite
5+ Suites: $1,950.00 per suite
Early Season: $1,850.00 per suite
Premium Games: $2,200.00 per suite
Early Season Dates include October and November Regular Season games. Volume discounts & early season discounts NOT available for Premium Game rentals.
*Pricing subject to change and may vary based on game date and availability.
---