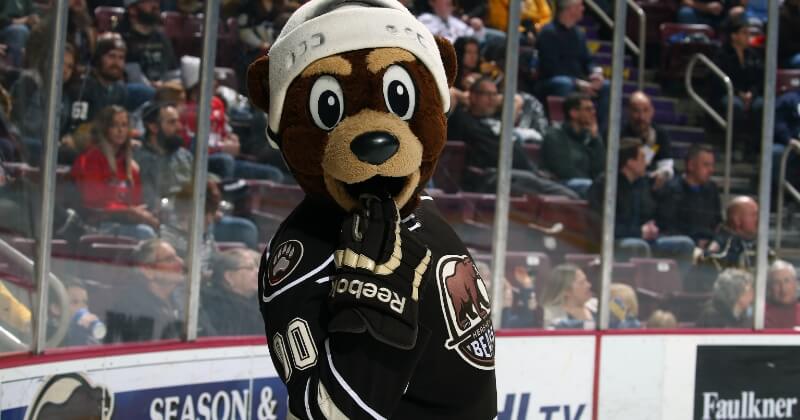 Join Coco's Kids Club
Coco's Kids Club provides young Hershey Bears fans, ages 12 and under, with the opportunity to learn more about the team, the game of hockey, and other events taking place across the Hersheypark Entertainment complex!
Sign Up Now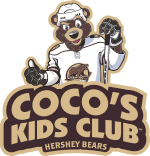 2022 - 2023 Memberships On Sale Now!
Coco's Kids Club Benefits
$15 Membership
Monthly e-newsletters during the Hershey Bears season
Official Welcome Packet including

Official Membership Folder
Welcome letters from Hershey Bears Head Coach Todd Nelson and Coco the Bear

Two (2) ticket vouchers to a Hershey Bears home game

Valid for 200-level Attack & Defend Zone seating during any Tuesday, Wednesday, Friday, or Sunday home game, excluding Hersheypark pass nights (11/13/2022, 1/8/2023 & 2/26/2023) and Teddy Bear Toss game (1/29/2023).

Official Membership Card and lanyard, courtesy of AAA
Discount coupons for items at food & beverage and retail locations in GIANT Center
Opportunity to participate in the Check-in to Win Sweepstakes* at every home Hershey Bears game. Includes a chance to win prizes on the Coco's Kids Club prize wheel (child must be present to spin)
Opportunities to attend exclusive Coco's Kids Club events

Coco's Kids Club Skating Party (date TBD)

Exclusive access to discounted tickets or offers to events across the Hersheypark Entertainment Complex
Sign Up Now
For good and valuable consideration, receipt of which is hereby acknowledged, I, for myself and/or my child/ward, and for each of our respective heirs, executors and administrators, to the extent permissible by law, hereby grant to Hershey Entertainment & Resorts Company ("HE&R"), and its respective parent companies, affiliated companies, employees contractors, subsidiaries, distributors, sales representatives, vendors, advertising and promotion agencies (collectively, "Released Parties") the right to obtain video footage, photographs, information, and all other media and the right and license to use my and/or my child/ward's name, likeness, voice, information, and statements attributed to me and/or my child/ward ("Material Containing Me"), in any manner, in any and all media now known or hereinafter invented (including, without limitation, the Internet) without territorial or time limitations and without additional compensation to me and/or my child/ward. I hereby agree that I shall have no right to approve any such Material Containing Me. I represent and warrant that I have the legal authority to enter into this Release and to grant all rights herein without violating the legal or equitable rights of any third party.

I agree to release HE&R from and against any costs, claims, damages, liabilities, of any kind (including reasonable attorneys' fees and court costs), which may arise from use of the Material Containing Me. I AGREE THAT, TO THE EXTENT PERMISSIBLE BY LAW, THIS IS A COMPLETE RELEASE AND DISCHARGE OF ALL CLAIMS AND RIGHTS I MAY HAVE.