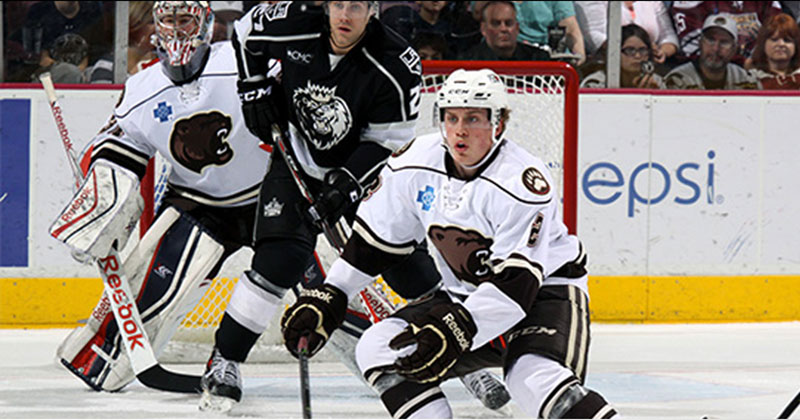 CAPITALS ASSIGN FIVE MORE TO HERSHEY
September 28, 2015
HERSHEY, Pa. – The Hershey Bears announced today that five more players have been added to the club's training camp roster. The announcement was made by Bears President/GM Doug Yingst.
The Washington Capitals reassigned defensemen Christian Djoos and Tyler Lewington, forwards Riley Barber and Jakub Vrana, and goaltender Vitek Vanecek to the Bears. Washington's roster now stands at 36 players.
Hershey's roster moves up to 23 players with these additions, and stands as follows:
GOALTENDERS (4): Mark Dekanich, Dan Ellis, Taran Kozun, Vitek Vanecek
DEFENSEMEN (8): Erik Burgdoerfer, Nick D'Agostino, Christian Djoos, Nick Jones, Joey Leach, Mike Moore, Bobby Shea, Tyler Lewington
FORWARDS (11): Riley Barber, Travis Boyd, Austin Fyten, Dustin Gazley, Caleb Herbert, Miles Koules, Garrett Mitchell, Maxime Sauve, Jakub Vrana, Nathan Walker, Cole Wilson
Training camp continues tomorrow, September 29 with on-ice practice slated for 10:00 am at GIANT Center.
---