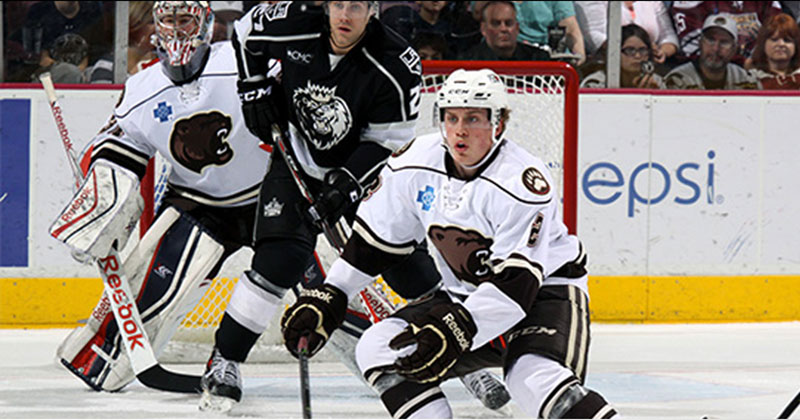 July 23, 2012
Hello BEARS Fans!

It's hard to believe that nine weeks have passed since we began these best moments of 2011-2012. Sincere thanks goes out to Fairview Golf Course for helping bring these along to you.

From shootout goals to saves, by players who were once here and moved on - I hope you enjoyed this compilation that now winds down with our top moment of last season.

Click on the "Play" arrow below for Top Ten Moment #1. It was no April Fooling here, as Ryan Potulny becomes a two-time subject of our Top Ten Moments!

Fans, I had a BLAST this past season and I sincerely look forward to bringing more fun to HersheyBears.com in the coming weeks. A new blog will soon be constructed in a brand-new spot on this site - one of many things which I hope you will take part in!

I look forward to meeting many more of you in my second season, the Bears' special 75th (and for as long as I'm kept here!!), and making more of these great memories!

GO BEARS!!!!!
-Stucc
---