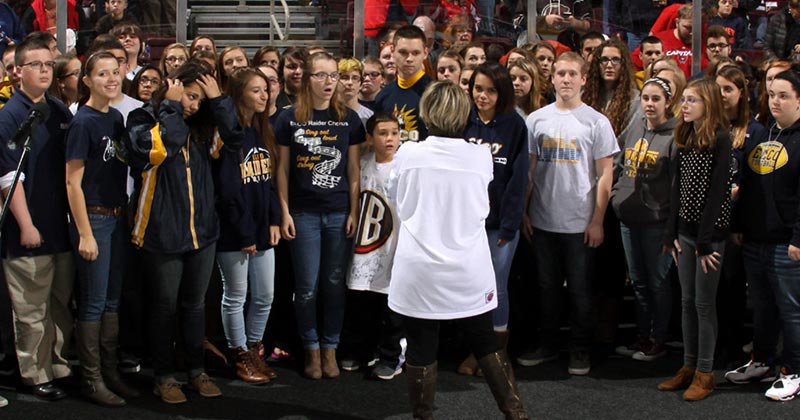 How to Order
Complete
Email or Fax Your Form
Get In Touch
Your Team to Our Team
Bring your team to Giant Center to Defend The Den as we work towards a 12th Calder Cup Championship! Groups of 15 or more receive discounted tickets plus delicious food & beverage options.
2016 Calder Cup Playoff Pricing
100 Level

200 Level

Meal Voucher

Snack Voucher

$24.65+

---

Total: $25.50

$19.15+

---

Total: $20.00

$10.00

$5.25
---
Corporate
Rewards Card
Find program details & access your account.
Start Saving
Tasty Food Options
Offer your group a winning selection of delicious meals and snacks to round out every game experience.
Learn More
Join The Club!
Receive exclusive email with updates and offers.
Sign Me Up
---