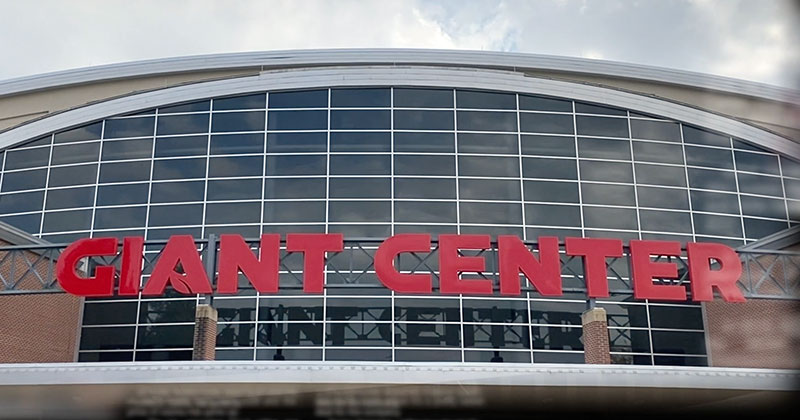 Accessibility
COMMENTS, QUESTIONS, SUGGESTIONS
As we strive to improve our accessibility services at Giant Center, we ask that you send us your comments, questions, and suggestions. Please contact:
ATTN: ADA Coordinator
Giant Center
550 W. Hersheypark Drive
Hershey, PA 17033
Voice: 717-534-8958
TTY: 717- 534-8955
Giant Center strives to successfully accommodate all fans with accessibility needs by offering specialized parking and seating options.
More Information
Accessible Parking
Accessible parking is located in lots C & D directly in front of Giant Center. It is also possible to drop off directly in front of the building.
Guest Services
Giant Center Guest Services window is located on the main concourse behind the Box Office. Guest Services will answer any of your questions and assist with any problems once you have arrived at the facility. Guest Services also dispenses assistive listening devices.
Ticketing
The fully accessible Giant Center Box Office is open Monday through Saturday, 9 AM to 5 PM. All accessible ticketing needs should be made through Giant Center Box Office. Tickets can be purchased in person or by phone at 717-534-3911, TTY 717-534-8955.
Telephones
Accessible telephones are located on the main concourse by Hershey Sports. One phone in the bank has an adjustable hearing amplifier.
Elevators
An elevator for guests with mobility impairments is located behind section 124 on the main concourse. Access to all five floors is available.
Restrooms
All public restrooms are accessible to our guests with disabilities. A family restroom is located on the main concourse at section 125.
Assisstive Listening System
An FM Loop System is available at Giant Center. Receivers are available through Guest Services. A credit card or driver's license will be needed as a deposit. Neck loops and ear speakers are also available.
Concession Stands
Every concession stand is accessible to guests with disabilities. If any assistance is needed at our food locations, contact one of the members of the staff, and they will assist you.
ATM
An accessible Automatic Teller Machine is located by Hershey Sports on the main concourse.
Interpreter Services
Guests requiring interpreter services for our concerts or shows should contact our ADA Coordinator at least three weeks before the date of the show.
Captioning Services
Guests requiring captioning services for our concerts or shows should contact our ADA Coordinator at least three weeks before the date of the show.
Service Animals
Service animals are permitted in Giant Center. Contact our ADA Coordinator if any special requirements are needed.
Wheelchair and Companion Seating
Giant Center provides wheelchair and companion seating on all levels of our facility. All necessary arrangements should be made through the Giant Center Box Office.
Smoking
Giant Center is a smoke-free building.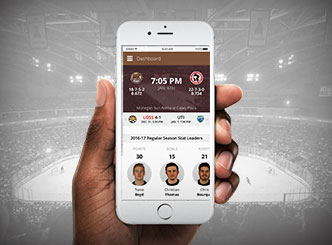 The Official App
The ultimate source for Hershey Bears updates. Available for iPhone & Android.
Download Now