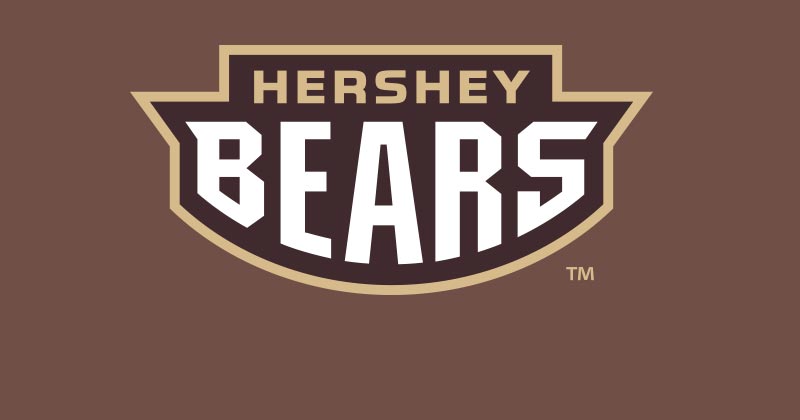 Listen Live!
Download the official Hershey Bears app and never miss a game. It's the ultimate source for Hershey Bears updates.
---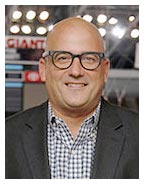 Hershey Bears Color Analyst:
Frank Schofield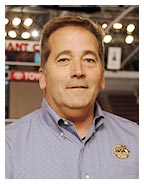 Game Night MC / On-Bench Reporter:
Jim Jones
Jim Jones enters his seventh season in 2015-16 as a sideline reporter for the Bears Radio Network. Jones is certainly no stranger to Bears fans, as he has served the organization as in-arena host at Giant Center and at Hersheypark Arena for over 20 years.
Read Full Bio
His duties on game nights have prepared him well for his role, as he has hundreds of player interviews under his belt at ice level. As both a pre-game show host and radio analyst, Jones has the unique distinction of having worked with the last four Bears broadcasters in Dan Kamal, Dave Mishkin, John Walton and now Scott Stuccio. In addition to his role in games, fans in Hershey have come to know him as the post game jersey auctioneer, an integral part of Hershey's commitment to the community.
Having been within the Bears organization since 1994 in various capacities, Jones experienced perhaps the apex of his tenure with the organization in the spring of 2009. He served as sideline reporter not only for Hershey's television coverage with Walton, Gregg Mace and Ed Coffey on abc-27.2, but he also served as analyst for the American Hockey League's coverage on TSN2 throughout Canada. In TSN's coverage from Vancouver, B.C. to St. John's, Newfoundland, he gave viewers north of the border the Hershey perspective of the best-of-seven series. Jones was also on the ice covering the postgame celebration from Winnipeg as the Bears claimed Calder Cup number 10 north of the border. He also anchored the Bears Radio Network's on-ice post-game coverage at Giant Center in 2010 as Hershey won its 11th Calder Cup over the Texas Stars.
A proud 1980 graduate of Penn State University, Jones is the Director of Golf Operations at Fairview Golf Course in Lebanon, part of the Distinct Golf group. He has welcomed many players, staff and families to the "off-ice home of the Bears" and constantly donates his time and resources. Jones resides in Lebanon with his wife Sue and their daughter Alex.
ABC-27 Sports Director:
Gregg Mace
Gregg has served as host and color commentator for Hershey Bears TV broadcasts for nearly 20 years. He is the winner of the 2005-06 James H. Ellery award for outstanding work in promoting the American Hockey League.
Read Full Bio
Gregg Mace was abc27's first ever weekend sportscaster when the station began its weekend newscasts in 1979. He took over as weeknight anchor/Sports Director in August 1980.
Among Gregg's favorite career highlights are covering Carlisle High School's consecutive state basketball championships, the Philadelphia Phillies winning the World series in 1980 and 2008, Cal Ripken's consecutive games-played record streak, three Super Bowls, Penn State's two national football championships, and every Hershey Bears Calder Cup championship since 1980.
Gregg anchors abc27's Friday Night Football program, as well as play-by-play of high school basketball on abc27's RTV channel.
While at abc27, Gregg also broadcast play-by-play for ESPN indoor soccer as well as Rutgers University women's basketball for New Jersey Public Television. Gregg currently is the fill-in sports anchor for WJLA-TV abc 7 in Washington, D.C.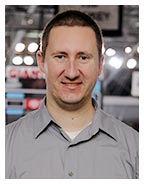 Fill-In Play-By-Play:
Darrell Henry
York native Darrell Henry enters his 10th season as the "Voice of the Revolution" in 2016 and his second as General Manager of Sports Radio 1350 WOYK.
Read Full Bio
With the York Revolution since its inception, Henry had called every pitch in Revs history until being rushed home from a road trip at Somerset in the wee hours of the morning on September 11, 2011 by Revs pitcher Corey Thurman. They arrived just in time for the birth of Peyton, the daughter and first child of Darrell and his wife, Kristyn.
In addition to Revs baseball, Henry has called York College men's and women's basketball games for the past ten seasons, including the 2005 Division III Men's Final Four. He has also served as a fill-in broadcaster on the Hershey Bears Radio Network. Henry earned a first-place Pennsylvania Associated Press Award for Best Play-by-Play for his work on Revs baseball in 2007.
---