Meet the Team
Get to know the power behind the Hershey Bears bench.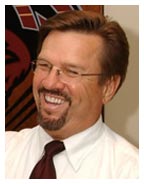 General Manager & President:
Doug Yingst
Doug Yingst is recognized as the longest tenured President and General Manger in the AHL. He enters his 34th Hershey Bears season with four Calder Cups, countless awards, and a continued commitment to leading the Hershey Jr. Bears.
Read Full Bio
Hershey Bears President/GM Doug Yingst led back-to-back titles in 2009 and 2010, as well as the club's win in 2006 have all come under Yingst's stewardship and the team's affiliation with the Washington Capitals. Working in tandem with Washington VP/GM George McPhee, Yingst once again brought the front line talent and necessary roster depth to central PA as the Bears defeated the Texas Stars four games to two in the 2010 Calder Cup Finals. It marked the first time in AHL history a team rallied to win after losing the first two games of the series at home, and for Yingst, it was his fourth Calder Cup victory. The four championships tie an AHL record, jointly held by several, including Frank Mathers.
The Bears have recorded the best five-year run in American Hockey League history, winning three titles and advancing to a fourth Final appearance in 2007. With no fewer than 27 teams in the league during that time, the Chocolate and White have played hockey in June four times since 2006. For his efforts, Yingst was presented with the Thomas Ebright Award, given for outstanding service to the AHL. Yingst also claimed the James Hendy Award in 2006, presented to the outstanding executive of the year in the league. He is only one of four men in league history to win the award twice.
During the current affiliation agreement with the Capitals, the Bears posted an American Hockey League record 60 wins in 2009-10, and also won a then-franchise record 51 games in 2006-07 under current Washington head coach Bruce Boudreau. The agreement between the two franchises has not only produced many players for the NHL level, but also two members of the coaching staff that have worked closely with Yingst. Boudreau was promoted in November, 2007 to become Washington's head coach, and Bob Woods was named the team's assistant coach in the summer of 2009. Woods claimed the 2009 Calder Cup title, following in Boudreau's footsteps soon after. Current head coach Mark French then won the 2010 title, the third straight coach under Yingst to win a title.
Yingst has been Hershey's President/GM since the 1998-99 season, and represents the club on the AHL's Board of Governors. In 2010-11, he was named the chairman of the league's Executive Committee, and has served previously as chairman of the AHL's Competition and Marketing Committees. Yingst was first named Hershey's general manager in 1996-97, winning the Calder Cup in his first season with new job responsibilities. From 1991-96, he was the Assistant GM/Director of Hockey Operations for the team, and from 1988-91 served as Assistant General Manager under the legendary Frank S. Mathers. Yingst began his long run in the Hershey organization as the sales and promotions director in 1982, and also won the AHL's Ken McKenzie award in 1988, given annually by the AHL to the person judged to have done the most to promote his team.
One of Yingst's greatest accomplishments in hockey came in February of 2000, when his Hershey Jr. Bears hockey team won the 2000 Quebec Cup in Quebec City. It was a feat repeated in February of 2009 and again in February, 2010 when the Jr. Bears repeated as Quebec Cup champions, the same two years that Hershey won back-to-back Calder Cup titles. Often compared to the Little League World Series in the United States, the Quebec Pee-Wee International Cup tournament brings more than 100 youth hockey teams to Quebec City every year.
Yingst has been called into service from time-to-time as Hershey's assistant coach, most recently in 2007 when Bruce Boudreau was named head coach of the Washington Capitals. In 2003, with head coach Mike Foligno hospitalized, Yingst teamed with interim head coach Paul Fixter to win Game 3 of the 2003 Western Conference Quarterfinals over the Chicago Wolves. It was also the first playoff game win for the Bears in Giant Center history.
A terrific all-around athlete, Yingst is a charter member of the Palmyra High School Sports Hall-of-Fame. He was inducted into the Central Chapter of the Pennsylvania Sports Hall of Fame in November of 2000.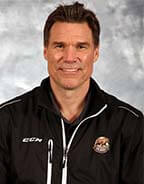 Head Coach:
Troy Mann
Troy Mann, 46, was named the 25th head coach in Hershey Bears history in July of 2014, Mann served as assistant coach during the 2010 Hershey Bears Calder Cup Championship.
Read Full Bio
Troy Mann, 46 returns to the bench of his one and only AHL home. Having already helped guide the club to the 2010 Calder Cup championship and three subsequent postseason appearances while serving as assistant coach, he added another accolade - the 2014-15 East Division championship. Mann led the Bears to a record of 46-22-5-3, assuring the club its first 100-point regular season since the AHL reduced its schedule to 76 games in 2011-12. The Bears were one of only four teams in the league to reach the plateau, and immediately followed with their first playoff series victory since the 2010 Calder Cup title.
Prior to his return to Chocolate Town, the native of Campbellton, New Brunswick helped turn the season around for the ECHL's Bakersfield Condors in 2013-14. The Condors advanced six games into the Western Conference finals under Mann's leadership, the furthest the team has ever played. Bakersfield finished with a regular-season record of 36-30-2-4 under Mann, good for second in the ECHL's Pacific Division.
Mann's career in Hershey spanned four years, beginning with the Bears' record-setting 2009-10 campaign. The club finished with an AHL-record 60 wins and 34 home wins en route to a second consecutive Calder Cup title. Hershey's penalty kill thrived under Mann's watch, as the Bears finished in the AHL's top ten in all four of his seasons as assistant coach, including a league-best 87.4% in 2009-10.
Mann has had a hand in developing numerous defensemen who played both in Hershey and in Washington, such as Karl Alzner, Julien Brouillette, John Carlson, Steve Oleksy, Dmitry Orlov, Cameron Schilling and Nate Schmidt. He was also behind the bench for two AHL All-Star Classics (2010, 2011).
Prior to joining Hershey, Mann served as associate head coach of the ECHL's Charlotte Checkers in 2008-09, and as head coach of the ECHL's Columbia Inferno from 2006-08. As a player, Mann won the Kelly Cup championship as a member of the ECHL's Mississippi Sea Wolves in 1998-99, playing for former Bears and Capitals head coach Bruce Boudreau.
Mann resides in Hershey with his wife Lori and daughter Larissa.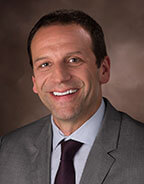 Assistant Coach:
Bryan Helmer
Playing under head coach Troy Mann's guidance and serving as captain of the Hershey Bears' record-setting 2009-2010 season, assistant coach Bryan Helmer returns to Hershey after making his behind-the-bench debut as assistant coach of the OHL's Peterborough Petes.
Read Full Bio
The 41-year-old Helmer, a native of Sault Ste. Marie, Ontario, is the American Hockey League's all-time leader in points by a defenseman. He recorded 564 points (129 goals, 435 assists) in a remarkable 20-year career that totaled 1,117 regular-season games - a number which ranks third in AHL history. Helmer is also the AHL's all-time leader in Calder Cup playoff appearances, having played in 159 postseason games. He has piled up 59 points (14 goals, 45 assists) and celebrated the AHL championship three times (Albany, 1995; Hershey, 2009 and 2010). He wore the "C" in both of Hershey's back-to-back league titles.
Helmer also earned two postseason All-Star Team recognitions during his time in the AHL, and while playing with the Oklahoma City Barons in 2010-2011, he was awarded the Fred T. Hunt Memorial Award as the player who best exemplified the qualities of sportsmanship, determination and dedication to hockey.
Helmer's National Hockey League career featured 146 games played with Phoenix, St. Louis, Vancouver and Washington. He has a total of 26 points (eight goals, 18 assists) in the NHL.
Helmer resides in Hershey with his wife Pam, son Cade and daughter Rylan.
Assistant Coach:
Ryan Murphy
Ryan Murphy will stay united with head coach Troy Mann after serving as his assistant with the ECHL's Bakersfield Condors in 2013-14. Murphy played five seasons of pro hockey, including parts of five in the American Hockey League.
Read Full Bio
Under Murphy's guidance, the Condors finished fourth in the ECHL in penalty killing success (85.9%), while the defensive corps ranked eighth overall in goals-against per game average (2.81). Murphy was instrumental in taking Bakersfield through their longest playoff run in team history, a six-game Western Conference Finals battle against the eventual league champion Alaska Aces.
Murphy's player history includes 138 career AHL games, Murphy tallied 32 points (17 goals, 15 assists), and he added 54 points (15 goals, 39 assists) in 93 career games with the ECHL's Charlotte Checkers.
Prior to turning pro, Murphy played four years at Boston College (HE), recording 59 points in 156 career games. He was lauded as the club's Coaches Award winner during his senior season for hard work, leadership and selflessness.
Murphy was originally selected by the Los Angeles Kings in the sixth round (185th overall) of the 2002 NHL Entry Draft.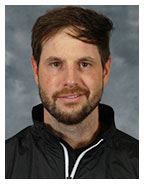 Associate Goaltending Coach:
Scott Murray
Scott Murray joins the Washington Capitals organization after spending the past five seasons as the goaltending coach for the Sudbury Wolves of the Ontario Hockey League.
Read Full Bio
Murray, 35, played college hockey at Lake Superior State University. The St. Clements, Ontario, native also played for the San Angelo Saints (Central Hockey League) and Motor City Mechanics (United Hockey League) during his professional career.
During his first season with Hershey in 2013-14, Murray was instrumental in monitoring the goaltending tandem of Philipp Grubauer and David Leggio. A crop of future talent, including Pheonix Copley and Vitek Vanecek, will rely heavily on Murray's expertise.
He and his wife Renee have three children, a son Tylar and two daughters, Ella and Liv.