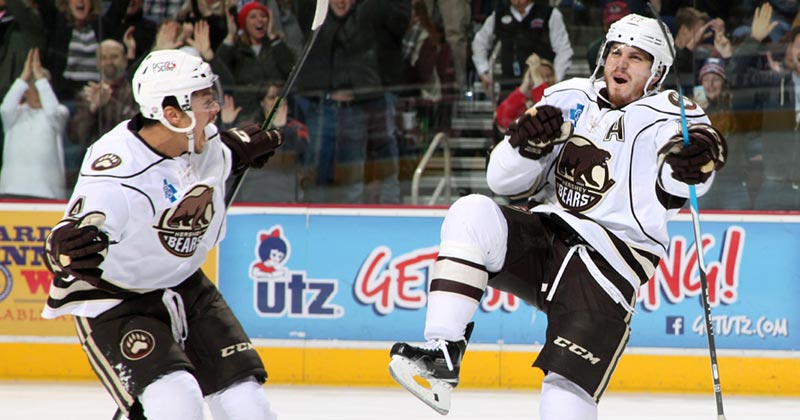 Upcoming Promotions
10/29/16


vs Binghamton

Reese's Trick-or-Treat NightAll fans 12 & under will receive Trick-or-Treat candy, courtesy of The Hershey Company.
10/30/16


vs Lehigh Valley

Dietz & Watson Dollar Dog Night$1 hot dogs will be available at various locations on the concourse.Mixed-Up Productions Pink The Rink NightMixed-Up Productions Pink The Rink NightBreast Cancer Awareness Silent Jersey AuctionBreast Cancer Awareness Silent Jersey Auction
23College Night Delivered by Papa John'sCollege students receive special package pricing of $20.00 for the 100 level and $15.00 for the 200 level. Simply present your valid College ID at Giant Center Box Office on the night of the game to purchase tickets. Package includes ticket to the game, T-shirt, and a coupon for a free large pizza.
11/6/16


vs Rochester

David A. Smith Printing Team Photo NightThe first 5,000 fans will receive a team photo, courtesy of David A. Smith Printing.Team Autograph NightAll fans will have 75 minutes post game to secure autographs from the players on the ice.